"The Big Five"
Verschiedene Persönlichkeitsstile nach den offiziellen Einstufungen der amerikanischen Psychiatrie ( ISDM lll / ICD 10) werden musikalisch, tänzerisch und visuell interpretiert.
Frau Lelli (Italien) Overheadprojektor, Chemicals & Objects (Foto von Esra Rotthoff)
... ist freiberuflich beschäftigt als Bühnen- und Kostümbildnerin und Szenografin. Sie hat im Maxim Gorki Theater, Radialsystem V, Sophiensaele, Ballhaus Ost, Konzerthaus, Uferstudios in Berlin, Elbphilarmonie und Kampnagel in Hamburg, Münchener Kammerspiele, Comödie Dresden, Stiftung Bauhaus in Dessau, Palais des Beaux Arts in Brüssels, Centro Cultural Espana in Mexico Stadt gearbeitet. Sie ist Kostümbildnerin beim Berliner Ensemble "Nico and the Navigators".
Andrea Marlis Krohn (Brasilien)
Dance & Performance
... is a performer, dancer and choreographer, Her interest lies in dance and performances and through those media she questions matters of power, identity and perception. In Brazil she worked with the dance theater group "Artesãos do Corpo", receiving several prizes and nominations. In 2010 she received a scholarship to participate in the Sommerlabor Festival in Frankfurt am Main


Marcel Krömker - Bass, Toys & Effects
(Deutschland, Foto von Esra Rotthoff)
. . . ist ein Konzeptionist. Bücher, Filme und ein Wald voller Vögel – Krömker sieht seine Bands selbst als Kunstwerk an. Das Erzählen assoziationsreicher Geschichten ist Krömker ohnehin ungemein wichtig. Improvisierte Musik setzt der Bassist mit Storytelling gleich. . . Genau dieses Gefühl stellt sich beim Hören von Marcel Krömkers CD "Tweet!" mit seinen Bathing Birds ein. Die fünfzehnTracks auf dem Album behandeln persönliche und globale, gesellschaftlich brisante und intime Themen. Der Anspruch des in Berlin ansässigen Bassisten kann sich hören lassen, denn er möchte mit seinen Songs Gefühle und Assoziationen mit ähnlichem Wahnwitz, Humor und Tiefgang auslösen, wie Terry Gilliam oder die Coen Brothers mit ihren Filmen.
The Big Five beim Kunst-Tresor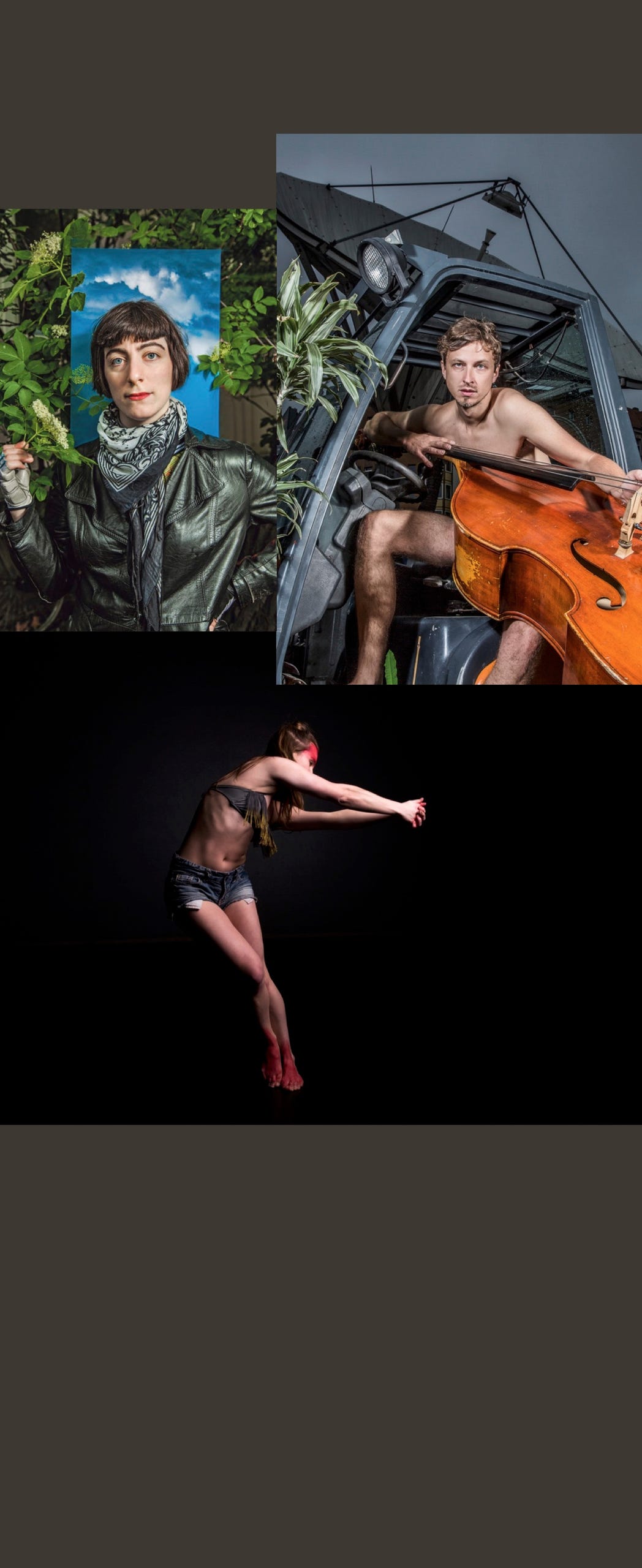 Generalsuperintendentin Ulrike Trautwein

* born in Limburg / Lahn,
* studied Protestant theology in Mainz and Marburg.
* After the Vicariate in Gießen and at the Faculty of Education in Nuremberg, she was a pastor in Laubach from 1987 to 1998.
* Since 1989 she has been the author of broadcasts on Hessischer Rundfunk.
* In 1998 she moved to Frankfurt / M. to the evangelical community Bockenheim.
* Trautwein belonged to the EKD Synod from 2003 to 2011.
* Generalsuperintendentin of Sprengel Berlin since December 2011
* She is married with one daughter.
-> Read more